Okay, I perused the gallery over at Toy News International, and there wasn't a whole lot of consequence.  Well, that's not entirely true.  The diorama buildings in those images pretty much blew my head clean off.  Absolutely amazing…I'd wager the fine folks at Diorama Dreams had just a little to do with those…pure  brilliance.
As far as product goes, mostly what we've seen before, with a few gems mixed in:
The Doctor in a white labcoat.  Planned variant?  Another figure entirely?  Hmmm…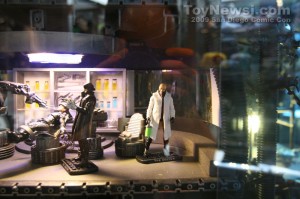 Dusty standing next to the Desert Rockslide; Very nice camouflage patterns on both, but still repaint stuff.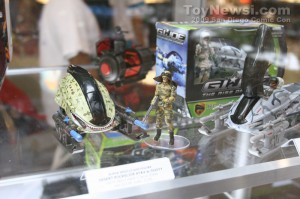 Mini Subs!  Hell yeah…we've seen funky multicolored test shots, but no actual in-color production shots of what looks to be the Polar Shark Sub w/ Ice Storm (though they almost look like Volcano Vipers).  These things look pretty nasty.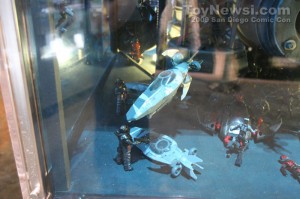 All images, again, came from the Toy News International Rise of COBRA gallery.