Ever since ws_toys put up the auction for a supposed single-pack "General Hawk" figure, Joe fans all over the 'net have been wondering if that's what or who he really is.  The figure looked very "non-Quaid" like and totally different than the Hawk that was coming with The Pit.   Well, ws_toys has changed up his auction a bit, and now this same figure is being referred to as "Sgt. Stone".
Who is this "Sgt. Stone"?  Does he have a role in the film, or is he simply a totally new, random character?  Is it supposed to be Flint, or some homage to Lt. Stone?  This perhaps brings up more questions than answers, but regardless, check out the auction right here and judge for yourself.  Images of this mystery character are below.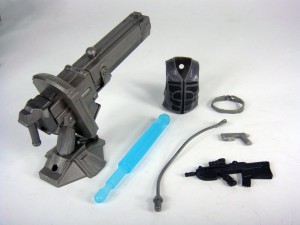 Stay tuned for more information as it becomes available!