Yes, that's a question, because I have no idea…but I was perusing some of my favorite G.I. Joe sites today, and what do I see in the upper corner of JoeCanuck.com?
This guy: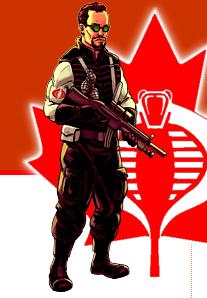 Okay, so that's definitely Jason Loo's artwork…or seems to be, anyway.  He's the guy that typically does the art for the Canadian JoeCon Exclusives.  So of course, I eagerly jumped into the site and looked around, but saw no mention of this anywhere.  What the–?
I guess it could be a mistake, or perhaps a sign of things to come, but whatever the case, the figure looks really cool.  So, of course, you'll want to keep June 18th in mind if you're at all interested.  No guarantees, but it certainly seems to be leading that way.  The full information for the upcoming Canadian JoeCon can be seen below: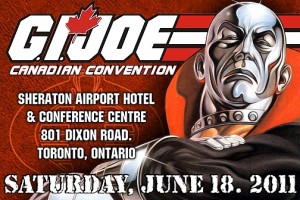 You can also, of course, go to CanadianJoeCon.com for the full skinny as well!