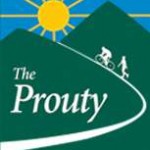 Yeah, yeah…you don't want to hear about how I'm too busy to update the site…but I did want to take a minute out to let everyone know of another really good cause that's been keeping me occupied over the past few weeks.
On Saturday, July 10th, I will be riding a bike 35 miles in a local event to support Cancer research.  So over the past few weeks amongst work and school, I've also been training a bit for that, and dusting off the ole "biking skills".
But of course, as is always the case with these things, events like this are useless without some financial support.  I'm not gonna bug anyone about it, and this is the one and only time you'll see a post here for it, I promise.
Do not feel obligated by any means, but since I've been encouraged to do whatever I can to spread the word, I figured I would do just that.  If you're feeling generous, great, if not, that's perfectly cool, and the G.I. Joe news portion of the site will be right around the corner.
For those interested, you can hit up my donation page by clicking here.
Thanks!