We've seen scattered images of the G.I. Joe: Resolute boxed sets, but to the best of my knowledge we have yet to have seen fully packaged samples of these two fan favorite exclusives.  Online retailer Big Bad Toy Store gives us our first glimpse!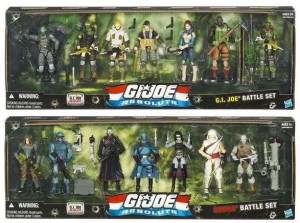 Don't forget, Big Bad Toy Store has these all available for pre-order as well!  Click the links below to pick your poison:
Cannot wait to get my hands on these!