ComicsContinuum has posted the details (including cover art) for the August Solicitations from IDW Comics.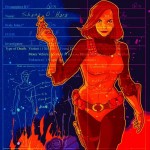 G.I. Joe: Origins #6
Written by Chuck Dixon, art by Augustin Padilla, covers by Padilla and Tom Feister. The five-part series has become an ongoing, with rotating creative teams! On a mission to prevent a terrorist attack in a far-flung corner of the world, Scarlett's former, civilian life and her new hard-ass life collide. Now, in the middle of a white-hot operation with the fate of millions in the balance, Scarlett decides which friend lives and which one dies.
32 pages, $3.99.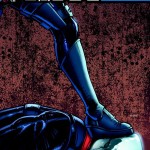 G.I. Joe #8
Written by Chuck Dixon, art by SL Gallant, covers by Howard Chaykin and Robert Atkins.
No one holds the Baroness against her will… not even Destro. Scarlett remains on trial and the evidence is mounting. Mainframe and Snake Eyes on a roadtrip? The Joes invade the relocated Castle Destro only to find someone — or something — deadly at home.
32 pages, $3.99.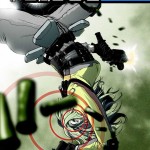 G.I. Joe Special: Helix
Written by Brian Reed, art by Joe Suitor, covers by Suitor and David Williams.
Introducing a brand-new Joe! G.I. Joe is the best of the best. But that's not good enough for Hawk. Enter Special Agent Helix: a deadly young woman who may well define the future of G.I. Joe's combat operations — if Duke can keep her alive long enough. This special tale ties in with the new G.I. Joe videogame!
32 pages, $3.99.
Big thanks as always to Jeff Bohn for the info!