G.I. Joe: The Pursuit of Cobra "City Strike" Low Light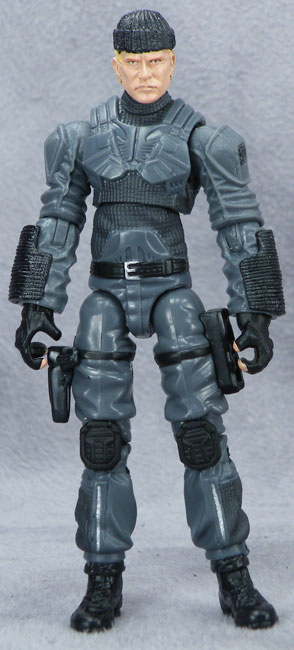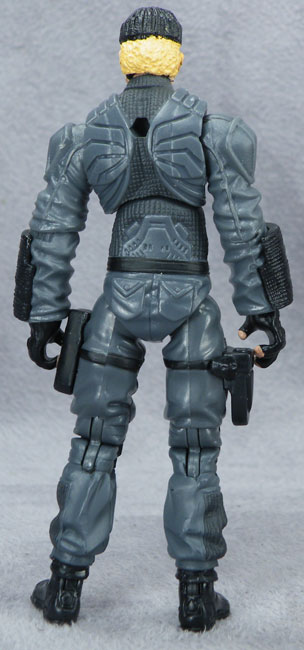 I've never been bashful in stating my opinion about figures that exist solely as homages to previous versions. I had decidedly mixed (and unpopular) opinions about the 25th Anniversary line, and really had no love for figures that were just rehashed versions of the same stuff we got 2 decades ago.
That being said, when Hasbro can take core elements from a classic figure, and totally reinvent it, while at the same time keeping the spirit of the original alive? Well, no complaints from me. That is exactly what they've done with the Wave 4 Low Light, and the results are completely stunning.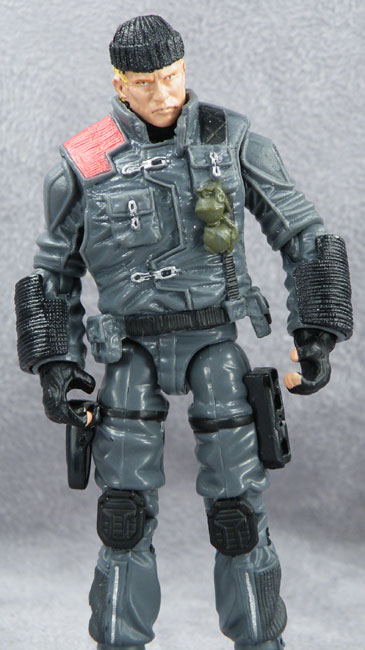 It's not often that I use the term "stunning" when doing an action figure review. I mean, these are toys, right? Nothing more, nothing less. Well, over the past few months, Hasbro has been constantly redefining what the term "toys" means, and really pushing the envelope between toy, engineering, and art. Low Light is a nearly perfect marraige of all of the above, and the end result is one of the finest examples of toy artistry that I've seen in my 30 years of toy collecting.
I know I get my share of hecklers who claim that I label everything as the "greatest evah!" but I hope most of you see me a bit more objectively than that. I sincerely hope that, because I want to properly get across just how amazing this action figure is, and if folks think I'm puffing it up simply because its the latest and greatest are doing themselves a diservice. This figure deserves to be in every single person's collection, without exception. He is that good.
As many folks have already noticed, most of the base figure tooling is from the "City Strike" Beachhead, which is fine by me. From a design standpoint that base figure is very cool, the only real issues I had with Beachhead involved his overly bulky vest and overloaded accessory compliment. Low Light does not suffer the same fate. To go along with this, I love the fact that two of the "City Strike" figures share these parts...it adds a nice amount of consistancy to the team.
I believe Low Light does have new arms...I've done some comparing, and I don't see a match at first look, and judging by the fact that he has the pivot wrists, that lowers the selection criteria quite a bit. Along with the arms, Low Light also has a new head sculpt, and I'll be damned if it isn't a spitting image of a younger Tom Berenger (well known for his "Sniper" film as well as Platoon). He's got his tight-fitting knit cap, blonde hair, and removable goggles present and accounted for. I love the fact that these days a character can be designed with blonde hair without it being painted stark yellow. It stands out much less on this figure than it did back in '86!
Using some creative tooling, Beachhead's thighs had components that could be removed and swapped out, and Low Light now has a knife sheath and a place to hold his rifle's scope, some very cool touches.
The paint applications are about what you'd expect for a Low Light using vintage tendancies. Predominantly gray with a healthy dose of black, the figure looks like he belongs in the city, and like he could melt effortlessly with the shadows if needed.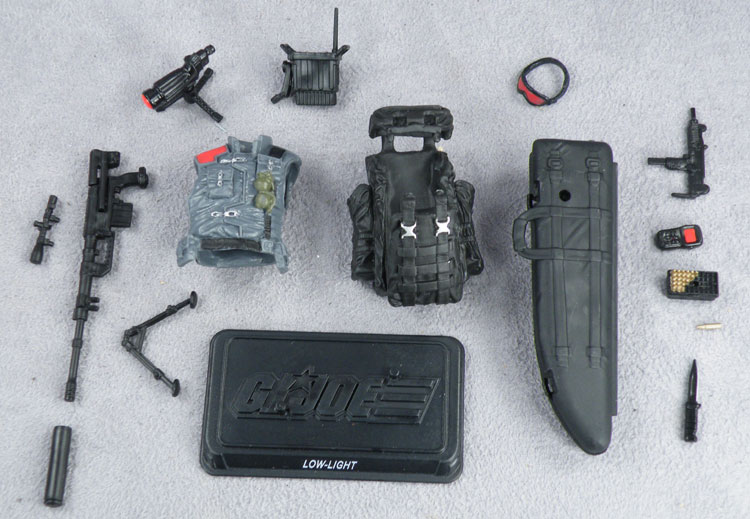 Now...about those accessories. Good Lord, those accessories. Low Light has them freaking everywhere. Any possible variation of gear you can imagine, and Low Light has it. His removable vest is pulled almost directly from the 1986 version, which is a fantastic touch and a great way to call out to the classic without translating it exactly.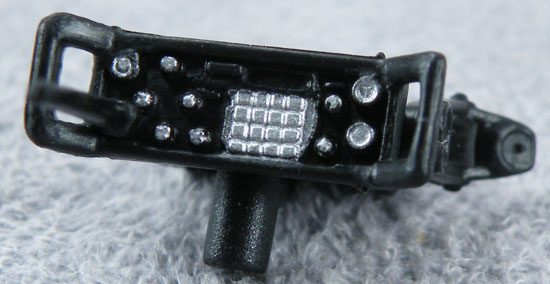 He's got an awesome looking rifle case that holds his sniper rifle and scope. He's got a small radio with a removable phone handset that plugs into his backpack. And yes, his backpack...it's large and very well detailed, and opens to store any random gear that Low Light might have kicking around.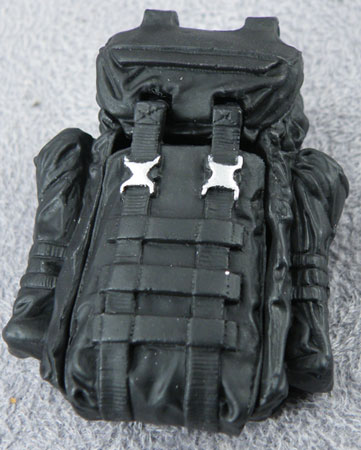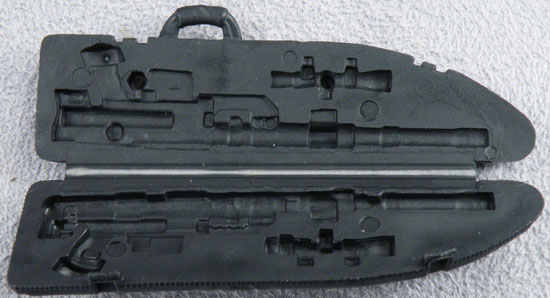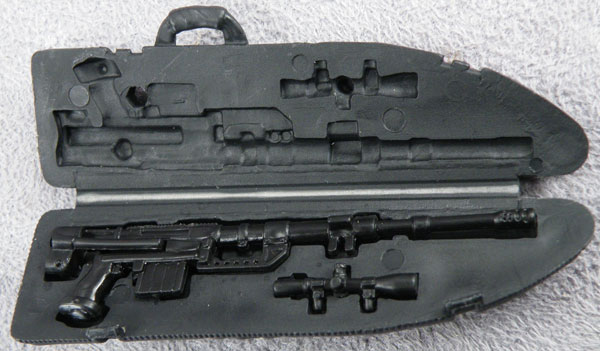 Like, for instance, his mounted spotter's scope. Or his box of ammo (with a removable bullet for crying out loud)! His trusty Uzi. Even a walkie talkie. Like Beachhead, Low Light is loaded with gear, but unlike Beachhead, he can actually hold it all! In fact, his rifle case can plug into his back, while the backpack then, in turn, plugs into the rifle case, so both can be mounted to the figure at once. So, Low Light, with as much gear as I've ever seen on an action figure, can actually hold it all in various places on his body without even looking overburdened.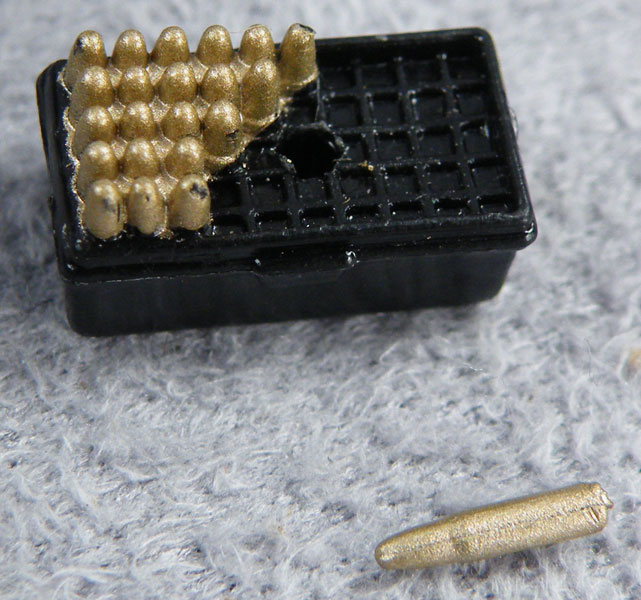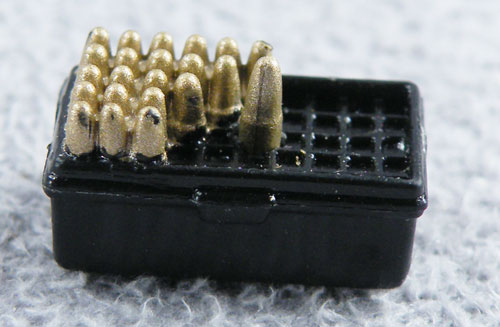 Of course, there's the sniper rifle. The sniper rifle that disassembles and fits into its own case. Well, disassembles is a bit of a overstatement. You can remove the silencer, the scope, and the bipod, but the rest of the rifle is pretty static. The butt can be slid back or tight to the weapon, or even removed if you want, though the cavity in the weapons case indicates it should remain attached. An excellent design, with some great play features, and best of all, play features that work!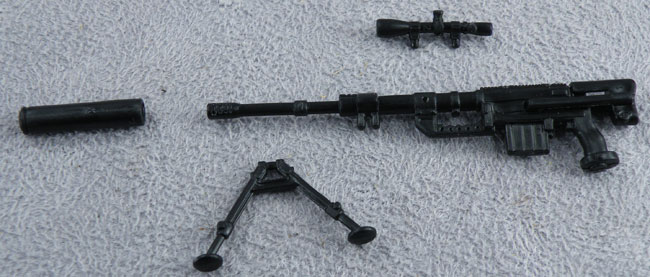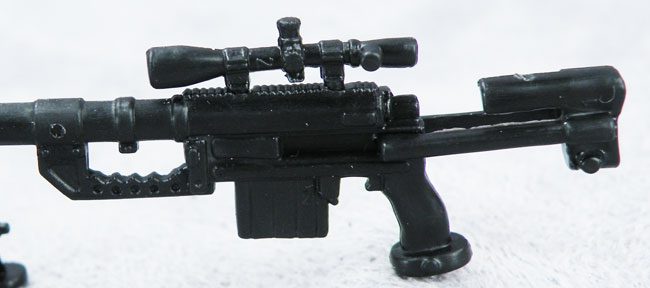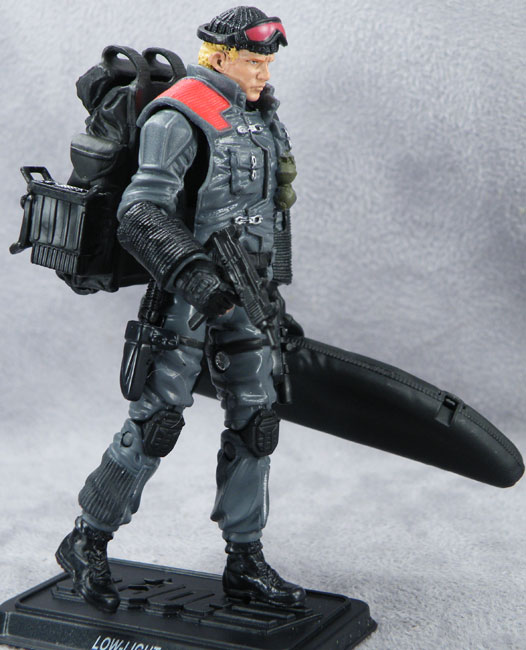 This figure is fantastic. It borders on artwork. Hasbro continues to pull out all the stops with their figure design, construction, and accessories, and I simply cannot fathom what they can possibly have up their sleeves for 2011 that can top some of the stuff we saw in 2010. Is it even possible? I guess time will tell.
Until then, vintage fans have a great Low Light with enough classic elements to fit in with your 1986 display, and us fans of new concepts have a fabulous update to G.I. Joe's original "Night Operations Specialist" and a picture perfect recruit for a 21st Century G.I. Joe team. It's a win-win.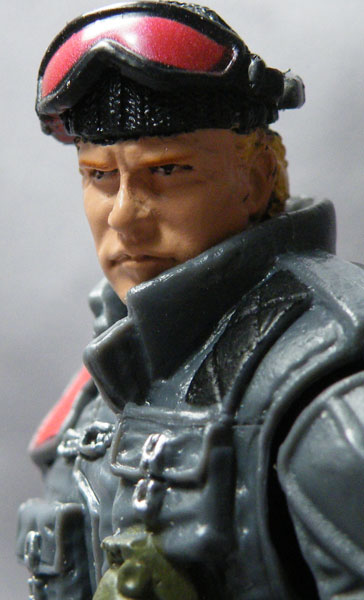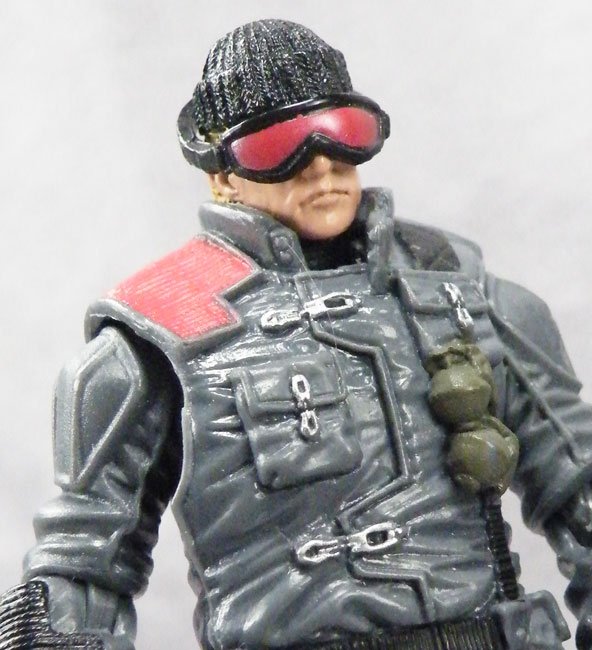 I really hope some folks in the Hasbro design team are reading this right now...they have to know just how amazing this figure is, and how much this fan appreciates what they're doing with the toyline right now. Nothing else is coming close to what the Joe designers are working with here, and I am absolutely ecstatic to get to Toy Fair in February and see what they've got up their sleeves for the next several months. If 2010 is any indication, we are going to be some extremely happy toy fans.
GRADE:






Buy this figure NOW at BigBadToyStore.com!