G.I. Joe: The Pursuit of Cobra "City Strike" Destro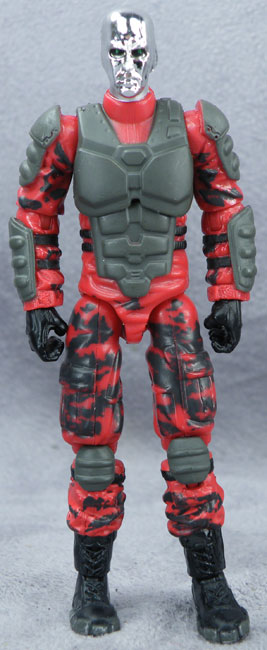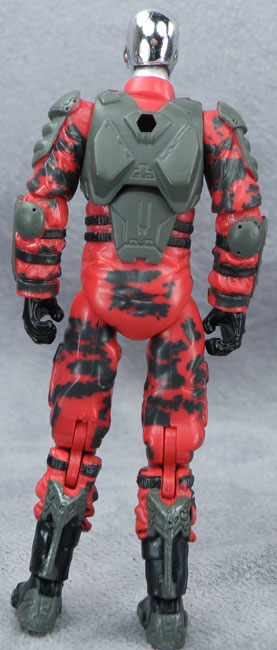 Don't ask me why, but this figure is one that really jumped out at me when I first saw him at the 2010 G.I. Joe Convention. He isn't a character that the fans have been clamoring for...he is pretty far removed from your typical Destro iconographic appearance...and really, it would seem like his armored attack suit might be better fitting a trooper.
But when it all comes down to it, this figure struck me as very cool, and that's a feeling that has not abated since I now have him in hand. In fact, this figure really reminds me of another great version of Destro from the Sigma 6 line, Crime Boss Destro. Like this one, he had a healthy dose of red and black, he came with a case, and even some extra cash! He was obviously a much more hands-on action oriented version of the character, and really, I don't mind that. Destro is a weaponsmith, it would only make sense to me for him to test out some of his latest and greatest gear, and use it himself as he brokers some high end deal with a side he may not fully trust. I don't envision Destro as a bank robber like he appears to be in his Sigma 6 version, but this Pursuit of Cobra rendition takes that street thug feel and cranks it up to "11".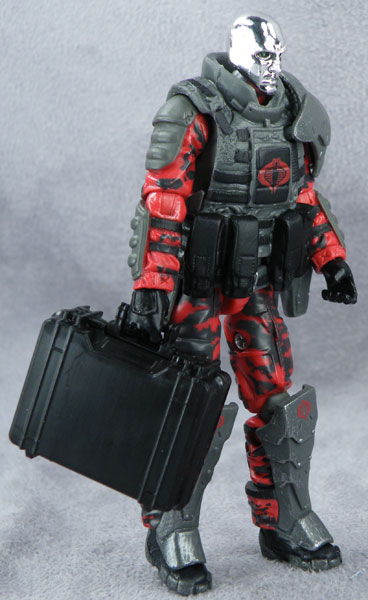 The base tooling for Destro is, believe it or not, the same as Arctic Threat Destro. I never really thought about it, but there it is. It's amazing just how much difference new armor and new secondary pieces can make. It's really funny, because to be honest, I wasn't all that wild about the base figure for Arctic Destro, but in this new paint scheme and underneath this new armored vest, this figure is really pretty awesome. I still love the armored torso, somewhat reminiscent of the Reactive Armor, yet enhanced a bit for Destro's use. Assorted pads throughout his uniform are a nice touch, too, as is the new head sculpt. Even without the gear, the figure looks quite nice in his red and black camouflage with the right touches of gray throughout his armor. Very nice.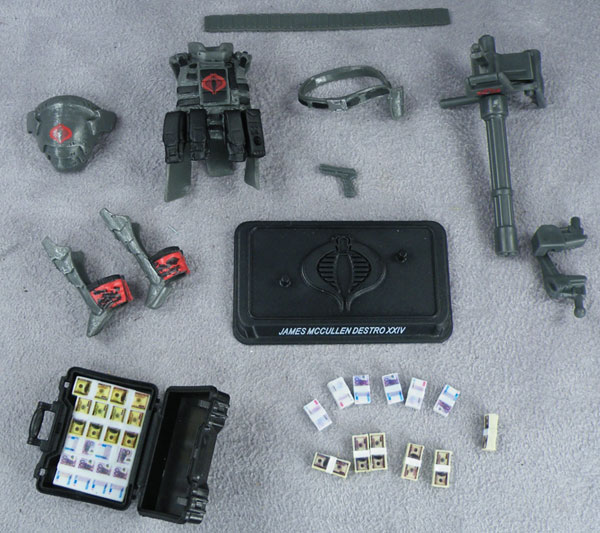 But of course, the gear makes the man, and Destro is rocking some really great, powerful armor here. The main vest is almost a bomb disposal vest with some thick pads, a high collar and plenty of assorted pouches. Holes in the chest allow for the exaggerated shoulder armor, and a single hole in one of the lower pouches lets him mount his weapon.
His weapon... yes, his weapon. Initial images showed Destro coming with an Aliens inspired stedi-cam machine gun, but the final figure only comes with the gatling gun. I say "only" even though this thing looks like it could single-handedly win the war for Cobra. It hooks very nicely into the mounting point, which, in turn, also plugs in seamlessly to Destro's vest. A ball-mounted joint gives it nice and free range of motion, and multiple handles on the gun let it be fired in many different positions. Destro also sports some great pieces of leg armor that hook quite nicely to his shins and are effectively disguised using camouflage paint apps on the heel. I love the worn paint look throughout the metallic colored armor as well.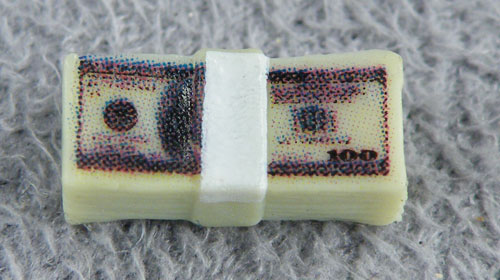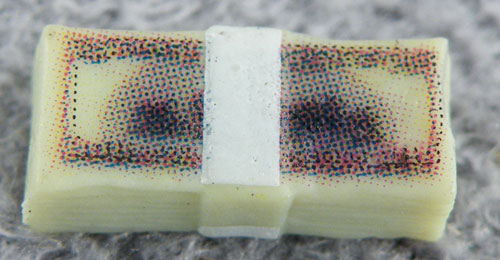 The coup de grace for Destro's accessories is without a doubt the armored briefcase. Not necessarily the case itself, but what's inside... stacks of cash. Removable stacks of cash! American bills and Euros seem to be the currency of choice, and once again, I'm stunned by the level of detail at this small scale. Totally incredible.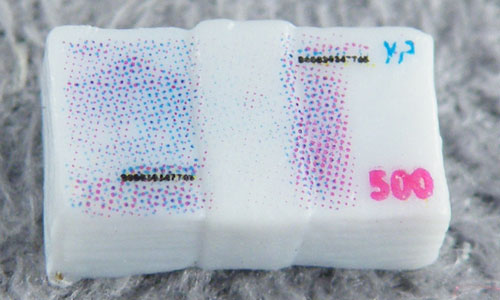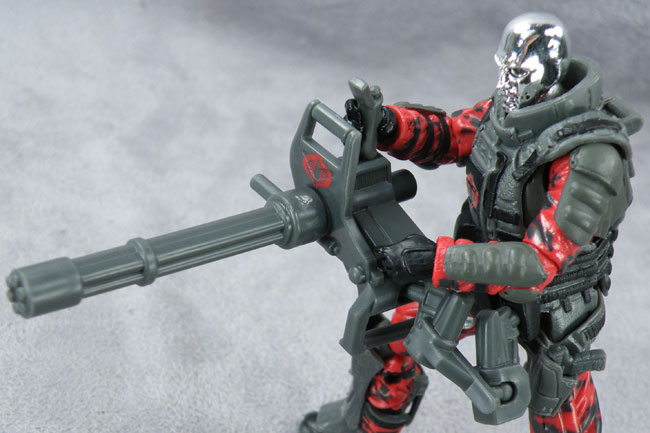 Whether working the board room or waging war on an unsuspecting city, Destro is one of my all time favorite characters. This is a considerably different look at the character, and not one I'm certain I agree with 100%, but the figure itself is incredibly cool, has terrific accessories and looks flat out awesome leading a team of Alley-Vipers and Shock Troopers down a city street. What more can you ask for?
GRADE:






Buy this figure NOW at BigBadToyStore.com!