Cobra Serpent Armor w/ Viper Commando (Target Exclusive)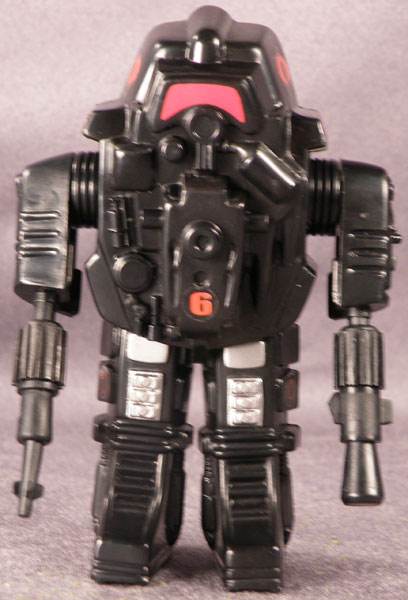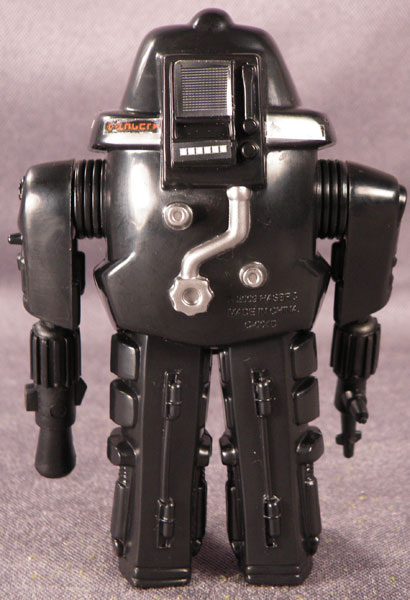 If you'd told me a few months ago that I would have practically broken by back (and my spirit) in trying to hunt down some half-hearted repaint of the old school clunker SNAKE Armor, I would have said you were nuts. I can understand the appeal of the SNAKE Armor in a nostalgic sense, but man, for a 2009 toy, this thing exudes a quirky old school style. Thick, under-detailed, under-mobile, clunky armored pieces does not make for a very fun 21st Century Toy, but from a certain standpoint of the long time collector, I can really see why it holds an appeal.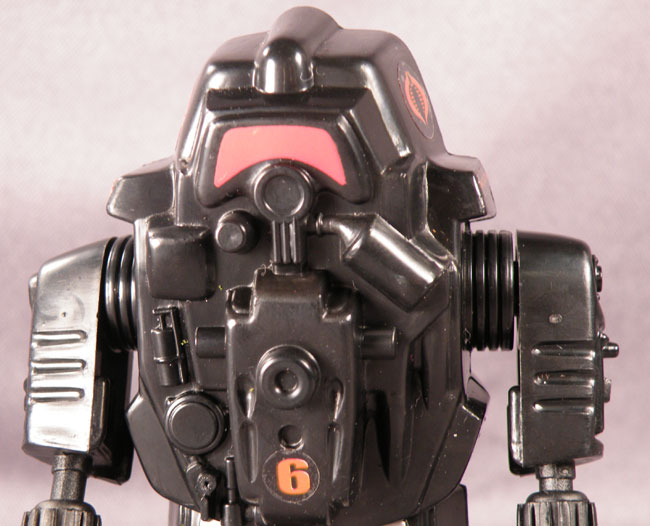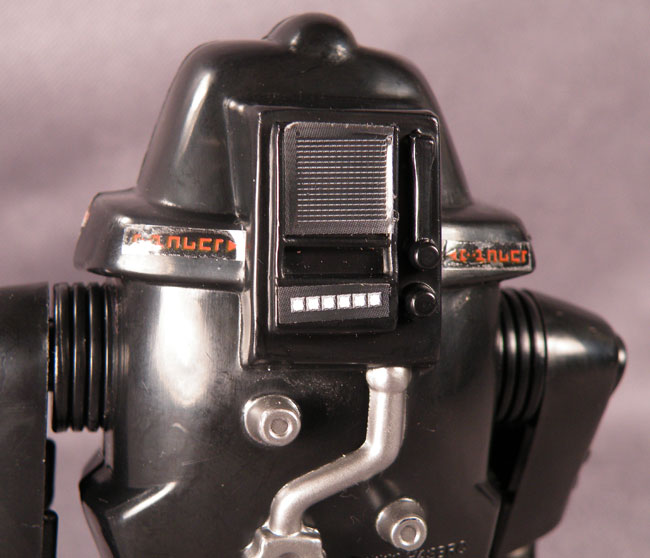 For me, most of the love of this set comes from the absolutely kick ass repainted Neo-Viper that comes with it, which ends up being by favorite repaint of this over-exposed mold by a mile. It doesn't hurt that even in it's boxy, clunky, tired form, the black and red looks pretty nice on the armor as well.
The shape of the SNAKE (well... Serpent) Armor was one of its more defining characteristics, with the large, sloping head, the oversized dark eyes and the distinctive profile. To me, I loved the way it was used in the MASS Device mini-series, more as a robotic sentry than a suit of armor, but its use as an armored battle suit was also perfectly exemplified in the Marvel series' 19th issue.
Where the old SNAKE was most well known in white and black, this new Serpent armor shows off a shiney new dark and red paint scheme, and that ends up giving it a whole lot of new life. This darker, more malicious paint scheme blends nicely with the Rise of Cobra theme, and is also a great new look for the familiar SNAKE armor for those old school fans as well. It really is kind of the best of both worlds.
Viper Commando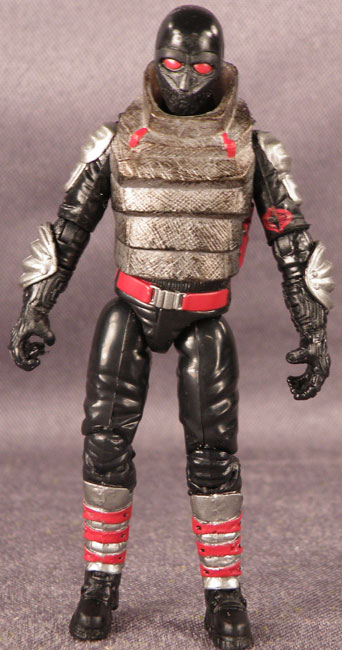 I'm really not sure why Hasbro elected to go the "Viper Commando" route when the figure is so obviously a Neo-Viper, but really I don't care a whole lot, since the kick assedness of the figure kind of takes that out of my head. I'm no real fan of the tooling used for these Cobra Viper figures, but somehow is this dark and menacing black and red, it really shows off the detail of the head sculpt as well as perfectly hides the not-so-neat quirks of the figure tooling itself.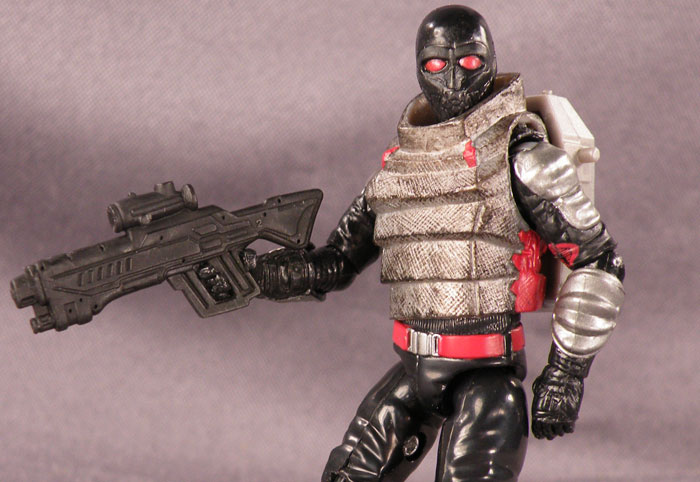 Really, there isn't a whole lot new to cheer about with the figure, but the small changes in paint apps scattered throughout, especially the ones on the head, really make for an impressive change to the Neo-Viper mold, and immediately made this set a "must buy" for me. Yeah, it was the semi-crappy Neo-Viper mold that sold this to me, not the Serpent armor repaint. Go figure.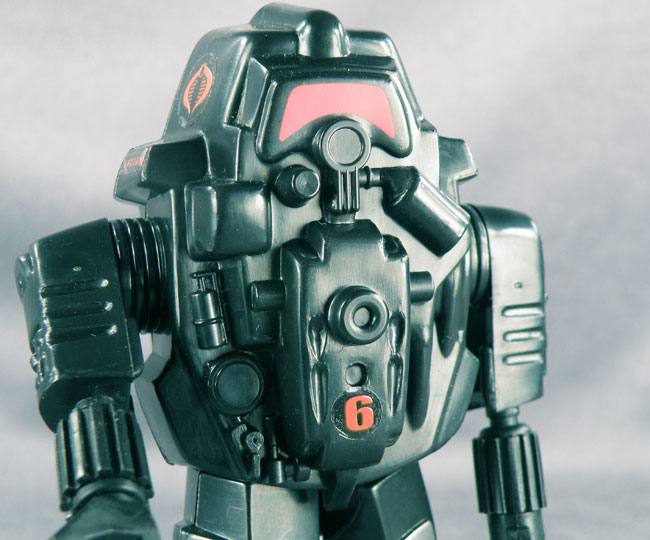 All told, for the price point Target is selling these at, this is a pretty decent deal. A very nice addition to your SNAKE Armor army, a great repaint for Cobras Viper corps, and all for $10 - $12. It is, far and away, the best mini-vehicle Target exclusive yet (at least until Wave 3 comes out) and if you can find 'em, I say stock 'em up! I don't think you'll be disappointed.
GRADE: